The life story and struggles of a Tibetan woman within her own community as well as on the streets of Beijing. 
Facing discrimination in her village because she opts not to remarry after becoming a widow, she came to Beijing because she needed to earn money to pay for her son Yang Qing's schooling.  Even though her life in Beijing was a constant struggle, she decided to stay here because she wanted him to have a brighter future. 
The Saturday tutoring (Beijing Buddies) is very important to me. My son is now 12, but he's not doing so well in school. His teacher says he doesn't socialize enough so his Mandarin isn't very good.
MCF provided support every Saturday for Yang Qing and also a private tutor to help him with his academic subjects.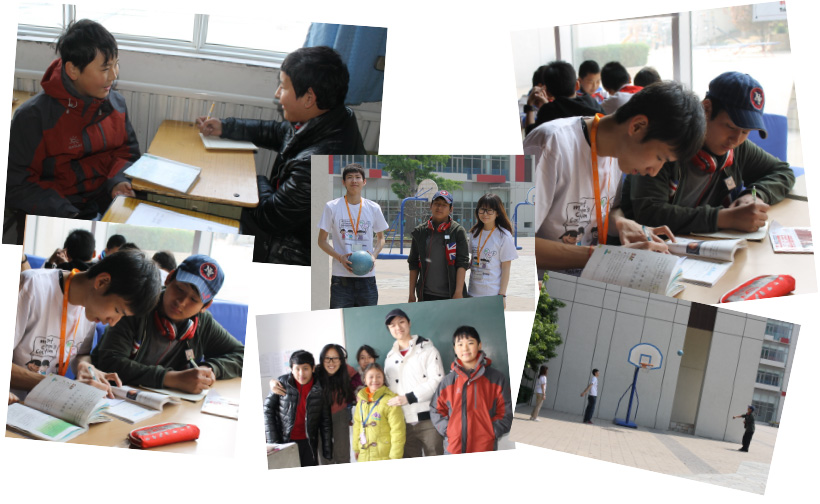 Comments from Zanta about MCF Support!
I am so happy that Yang Qing has the opportunity to be with people who have good manners, I want him to learn to be polite. I am so happy he can be with college students so he can understand how important education is. I really hope when Yang Qing grows up he will be as capable as the college students.
A comment from Yang Qing
Yang Qing: 08/12/2012
Yang Qing (He was one of our migrant children who was 12 years old at the time): The first time I went to Saturday class I was very nervous. The school was very big. Usually, my two cousins and I study with our own tutor. Today we studied English with other students. I was really happy. It was the first time we all studied together. Other students helped me. I hope we can all study together again.

MCF also provided his mother, Zanta, with support for both her son and for her livelihood.
Yang Qing is now 16 years old and is now volunteering with MCF to support other migrant children!